Deposit with GrabPay, Earn Free TKX
Tokenize Xchange is launching a new offer in June! We'd like to inform all Tokenize users about our GrabPay rebate program this month. You will receive a 1.5 percent TKX rebate if you top up your account with GrabPay. Are you pumped yet? Let's take a look!
Promotion period
The promotion runs from 1st to 30th June 2022
Rewards
All deposits made using GrabPay will receive a 1.5% TKX rebate, credited into their wallets within the next hour (based on the market price of TKX)
In addition, users who have deposited at least S$1,000 via GrabPay (in a single deposit) and traded at least S$1,000 (accumulated) in June will share a prize pool of S$12,000 worth of TKX
General Rules
The giveaway campaign rewards are open to all Tokenize Xchange users.
Only trades in SGD pairings are eligible for the campaign.
Users will receive their TKX rebate credited into their wallet within one hour of depositing via GrabPay. Rebate is based on the market price of TKX.
Eligible users will receive their share of the prize pool within one month of the campaign's end date.
Each user is only eligible to receive the prize once, regardless of trade volume.
Tokenize Xchange reserves the right to change or modify these terms and conditions at any time without prior notice.

Any decision made by Tokenize Xchange is final.
How to participate
Step 1: Deposit via GrabPay
Step 2: Receive a 1.5% TKX rebate credited into your wallet within one hour (based on the market price of TKX)
Step 3: All users who deposit at least S$1,000 and trade at least S$1,000 using either USD or SGD pairings on Tokenize Xchangeto will share a prize of TKX worth S$12,000.
How to Deposit with GrabPay on Tokenize Xchange
Step 1: Click Wallet > Deposit. Select Grab Pay and key in the amount you wish to deposit, click on "Continue" once completed.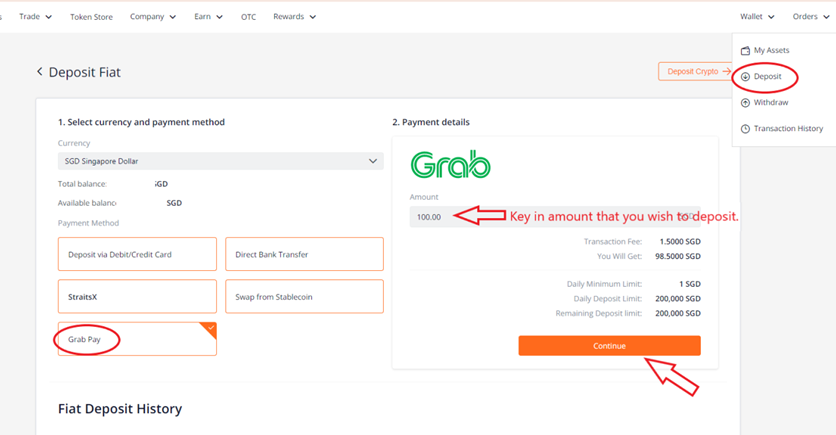 * The fee is 1.5% for each transaction via Grab Pay
Step 2: You are required to authenticate by entering the mobile number.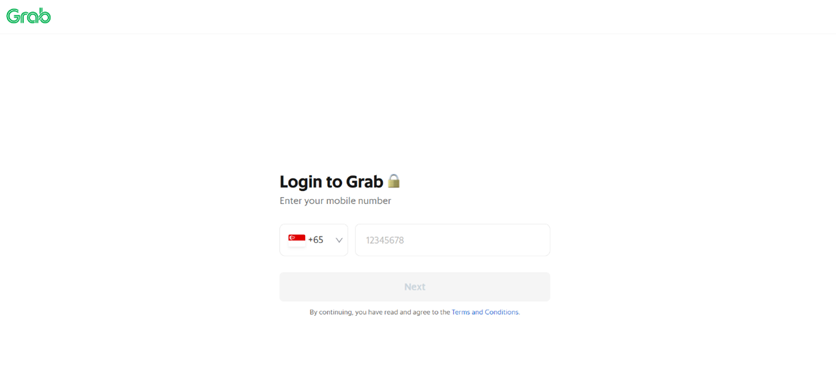 Step 3: An SMS with Grab Activation Code (GAC) will be sent to the entered mobile number. Enter GAC to proceed with the payment.
Step 4: Once the SMS is verified, the payment information page will be reflected and select Pay to complete the payment.
Step 5: When the Grab payment is successful, the page with the Payment ID will be shown below.
Done! You are now able to top up with your GrabPay and get the amazing rebate promotion from Tokenize!
Disclaimer
Cryptocurrencies are subjected to high market risk and volatility despite high growth potential. Users are strongly advised to do their research and invest at their own risk.